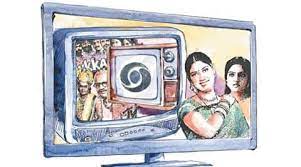 Changes in Television Technology
Changes in television technology have changed how people watch their favorite shows. People now have access to online streaming services, which offer more flexibility than ever before.
Streaming TV uses what's known as over-the-top technology to deliver video content directly to viewers. This eliminates a cable company as an intermediary and creates a direct link between broadcasters and fans.
Streaming Services
Streaming services are revolutionizing television technology by offering viewers a wide variety of media to watch on demand, often for less money than cable or satellite. Unlike traditional broadcast TV, most streaming services don't run commercials during programming, creating a more seamless viewing experience.
Streaming video platforms also tend to have less rigid content guidelines than traditional television networks, which can lead to the production of shows with more niche or unconventional themes. Additionally, most streaming services are available worldwide, whereas many traditional channels are restricted to specific regions.
Many streaming services provide users with access to a huge library of media, including movies, TV shows, and documentaries. They're also able to personalize the viewing experience by tracking user preferences and suggesting content accordingly. This is a big advantage over traditional TV, where schedules and channel packages may not align with viewer preferences.
Streaming services have also reduced the need for cable or satellite subscriptions, a trend known as "cord-cutting." However, cord cutters still need a reliable Internet connection to get the best possible streaming experience. This is why more and more people are opting for high-speed Internet plans from providers like Xfinity. The good news is that streaming services have evolved beyond desktop devices to offer mobile apps for smartphones and tablets. This means that you can watch your favorite show on the go with no need for a laptop or desktop computer.
Social Media Integration
The integration of social media with TV is one of the most significant developments that have reshaped how television works. In addition to making it easier to find content, social media has allowed viewers to interact with a show or movie through a secondary digital platform. This enables them to discuss it with friends and share their views.
Whether it's through hardware like streaming devices or software such as GetGlue and Yidio, Social TV has taken root. This is a new technology that essentially allows users to simultaneously engage with TV shows and social networks on a separate screen.
As a result, it is important for interaction designers to understand the different contexts in which these interactions might occur. They must also be able to offer a wide range of functionality that will make these experiences fun, rewarding or informative for consumers.
For example, some reality shows have partnered with Twitter to allow viewers to vote for their favorite contestants. In doing so, they not only gain valuable information about their audience but also increase engagement with the show.
Additionally, many smart TVs are allowing users to control the device using voice commands. This is similar to the way in which many smartphones have become voice-activated. In fact, some of the latest OLED TVs even feature Alexa voice search which can be used to launch apps and stream content. This is a great way to reduce the number of times you have to reach for your remote!
Next Generation Channels
When ATSC 1.0 took over in 2009, it brought us a stable broadcast experience. No extraordinary measures were required to access local TV channels; you simply plugged in your television set and started channel scanning.
But now there is a new technology that could make your next TV set a taste of "Back to the Future." Rolling out market by market, ATSC 3.0 (commonly called 'Next Gen TV') is the first major upgrade for over-the-air broadcasting since the transition to digital TV in 2009. This upgraded television system is capable of transmitting Ultra HD and 8K picture quality; multi-channel digital sound; never-before-available interactive features like video on demand and advanced emergency alerts; and seamless integration with high-speed Internet connections.
Most TV manufacturers have already incorporated support for ATSC 3.0 into newer sets, so the changeover to this new technology should be relatively painless. Look for a Next Gen TV logo on the paperwork or online support materials that came with your television, and you should be able to start watching the new channels in no time.
As with any new technology, monetization is also important, and ATSC 3.0 allows for personalized advertisements to be delivered using dynamic ad insertion. This is good for viewers, as they only see relevant ads, and it's good for the broadcasters, as it increases the revenue per ad that they can charge.
Smart TVs
One of the hottest trends in television technology is smart TVs. In fact, a recent study from Hub Entertainment Research reports that there are over 200 million smart TVs in American households. This trend is not surprising considering that these TVs offer a variety of features that can make it easier for you to stay connected and updated.
These TVs allow you to access a range of different apps and streaming services, as well as traditional electronic media content like cable or satellite channels. They also allow you to connect with other devices in your home or business, such as smartphones and tablets, so that you can control them with your remote. In addition, smart TVs have innovated new payment platforms, such as LG's PaymentWall, which allows you to purchase movies, games and other applications on your television through a wireless connection from your smartphone, tablet or laptop.
As a result of these innovations, many people are opting for smart TVs over standard sets. But there are still a few things to keep in mind before you make the switch to a smart TV. For one thing, smart TVs may collect your personal information through their cameras, microphones, and other features. This can include your browsing history, location, and other data that could be shared with third parties. You should also be wary of voice activation features, as they can record conversations and other sounds around the room for use in targeted ads.